{This post may contain affiliate links for products. This means if you click on a link and make a purchase, we will be compensated. Specifically, Fix Your Eyes On Him LLC is a participant in the Amazon Services LLC Associates Program, an affiliate advertising program designed to provide a means for sites to earn advertising fees by advertising and linking to amazon.com. This helps keep this blog operational and we only ever promote products we use or would use. You can find all of our disclosures and policies, including our full disclosure of material connection, statement of faith, copyright policy, privacy policy {including our use of cookies on this site}, terms of use, and health disclaimer {we are NOT medical doctors and are not offering medical advice!} HERE. Thank you!}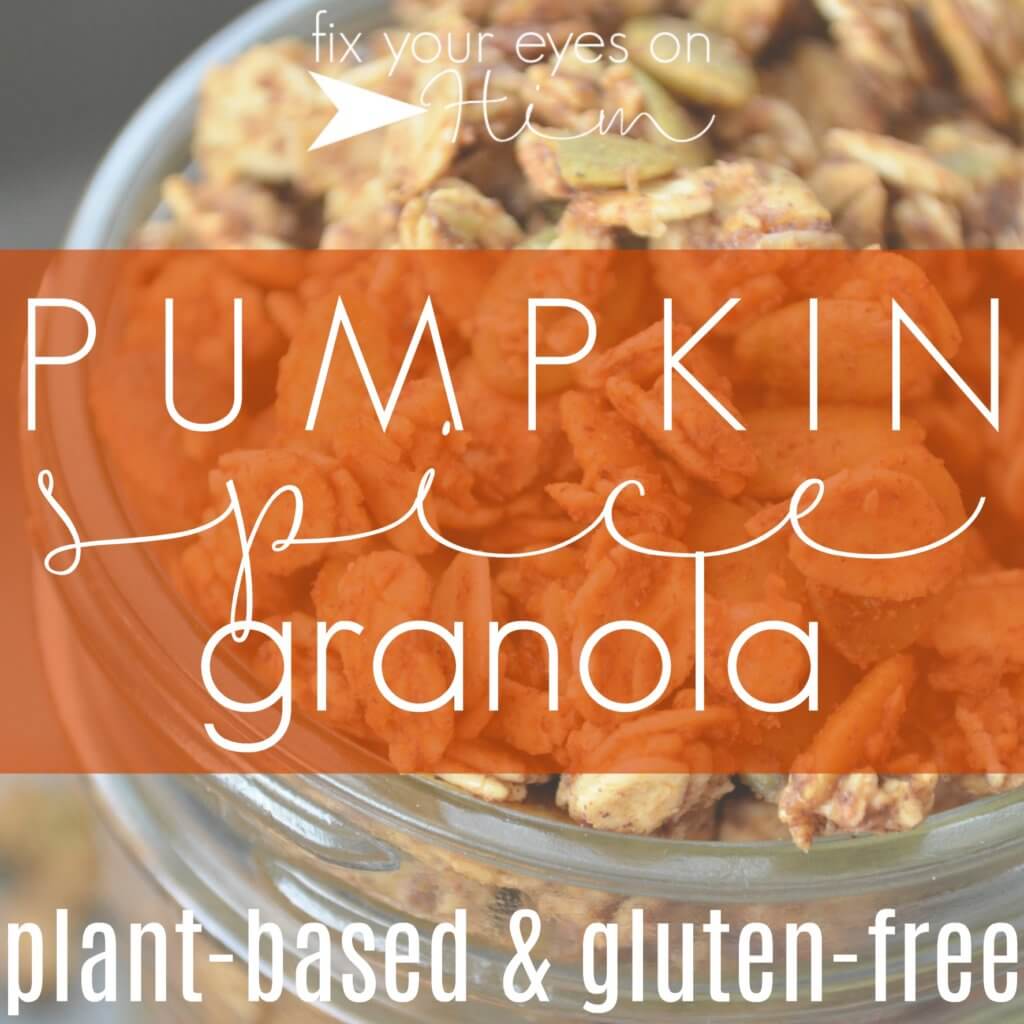 By now, I don't need to share why I'm loving this fall season more than perhaps any other in my lifetime.
SOOOOO, let's cut the small talk and just look at this beautiful pumpkin spice granola.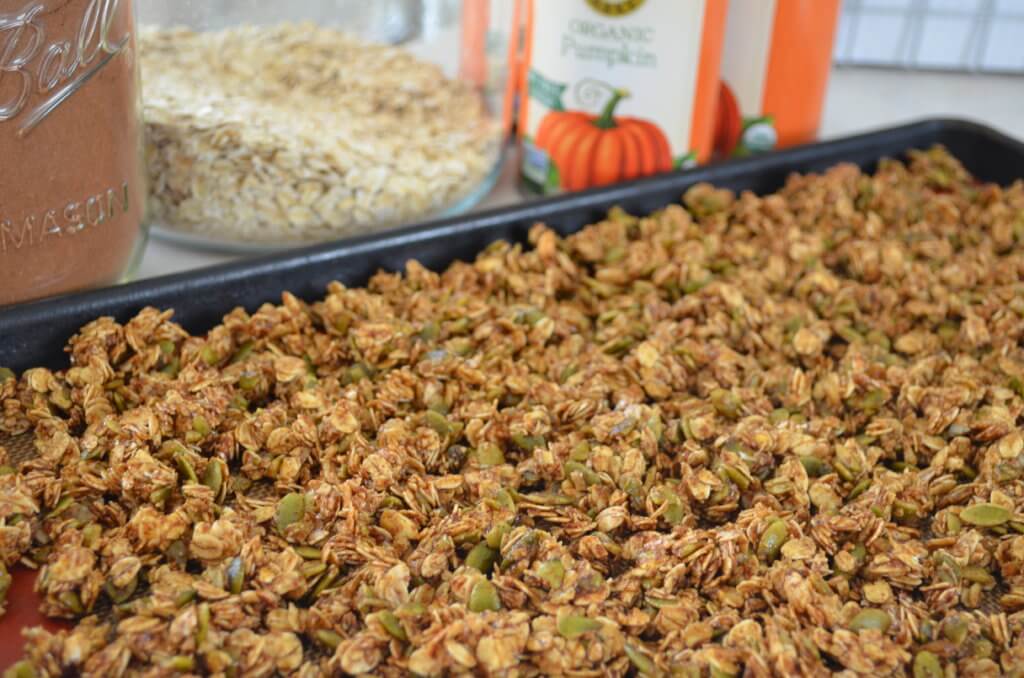 Words and pictures cannot do it justice because… the smell.
Oh, y'all… the smell.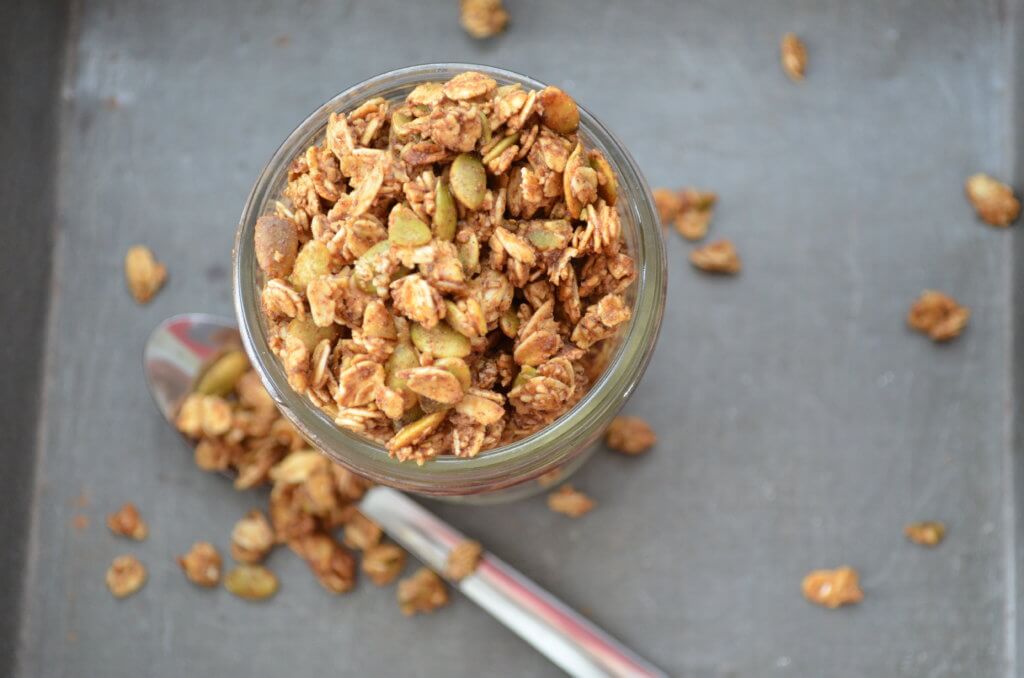 It's like Christmas, and a pumpkin patch, and a chai latte, and anything else warm and spicy sweet all rolled into one amazing curl-up-in-front-of-a-fire-in-flannel-pjs kind of smell.
And it lasted in my house for days!
Long lasting home fragrance + yummy healthy snack? Sign me up!
. .
.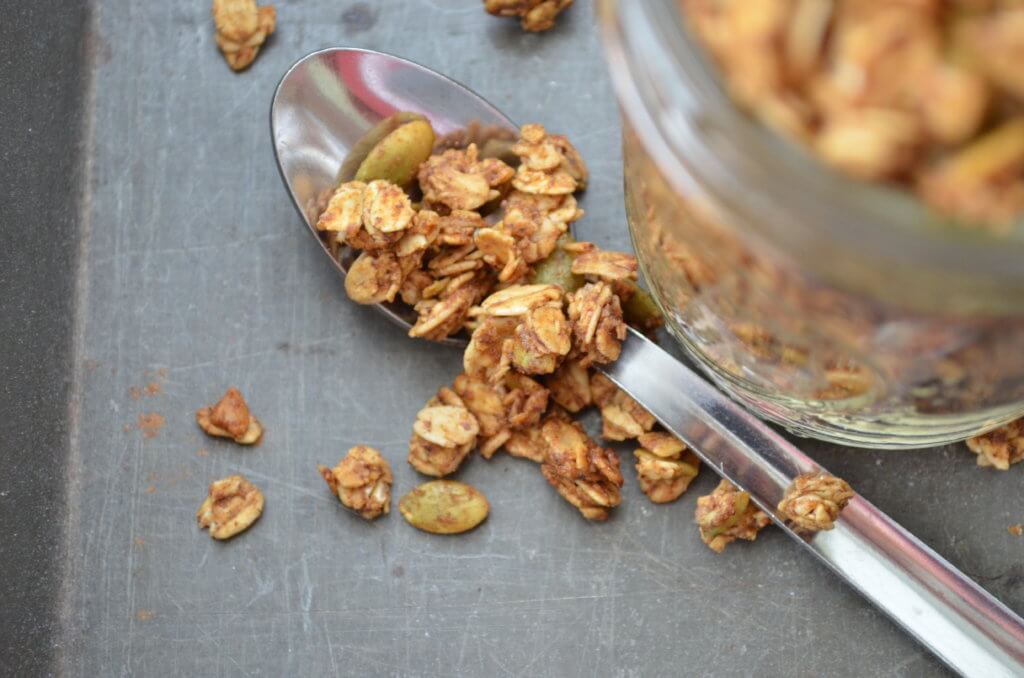 This was so delicious all by its beautiful self, but I can only imagine it over some cold plant-based ice cream as a special treat. It's probably a good thing I don't have any in my freezer right now or you may find me in a pumpkin-spice-coma tomorrow.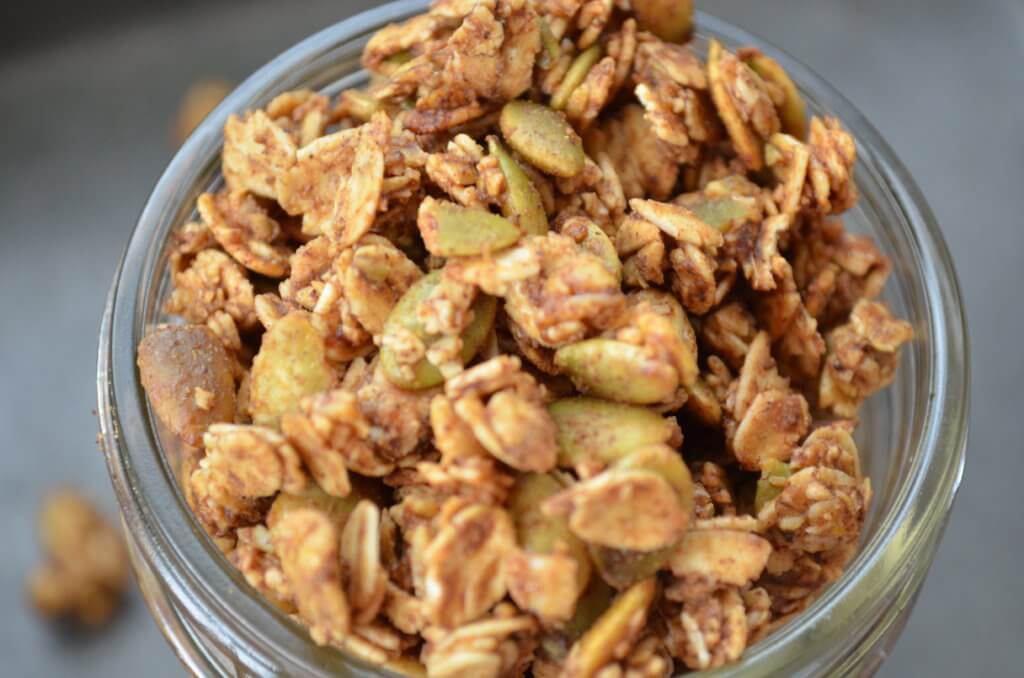 Give this a try this week. I dare you to not swoon over the sweetly spicy seasonal scent!
pumpkin spice granola
A super easy and yummy pumpkin spice granola is just the thing to put you in the mood for fall!
Author:
fixyoureyesonhim.com
Ingredients
2.5 c. gluten-free oats
1 c. pumpkin seeds (briefly chopped if you choose)
4 T. coconut sugar
¼ T. Himalayan salt
1 T. coconut oil
⅛ c. creamy almond butter (warm on stove if yours doesn't pour easily)
⅛ c. canned pumpkin (not pumpkin pie mix)
¼ c. organic maple syrup
1 T. + 1 t. pumpkin pie spice
Instructions
Preheat the oven to 325.
Warm the coconut oil and almond butter on the stove if they are not liquefied.
Mix all ingredients in a bowl until evenly distributed and no more dry crumbs exist.
Spread evenly on silicone or parchment-lined pan.
Bake for 25-30 minutes, stirring it around halfway through, until golden brown.
Keep an eye on it closely at the end, so as to avoid burnt granola.
Spread the love and share to Pinterest?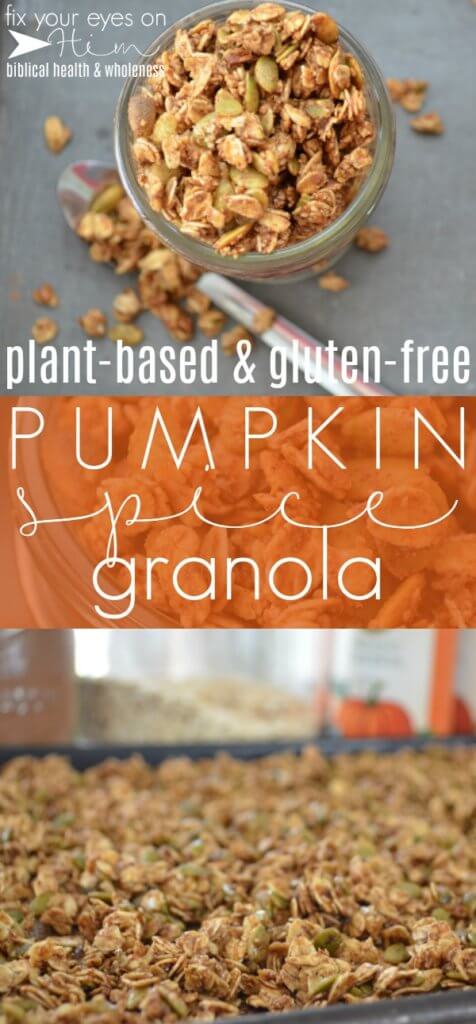 .
.