{This post may contain affiliate links for products. This means if you click on a link and make a purchase, we will be compensated. Specifically, Fix Your Eyes On Him LLC is a participant in the Amazon Services LLC Associates Program, an affiliate advertising program designed to provide a means for sites to earn advertising fees by advertising and linking to amazon.com. This helps keep this blog operational and we only ever promote products we use or would use. You can find all of our disclosures and policies, including our full disclosure of material connection, statement of faith, copyright policy, privacy policy {including our use of cookies on this site}, terms of use, and health disclaimer {we are NOT medical doctors and are not offering medical advice!} HERE. Thank you!}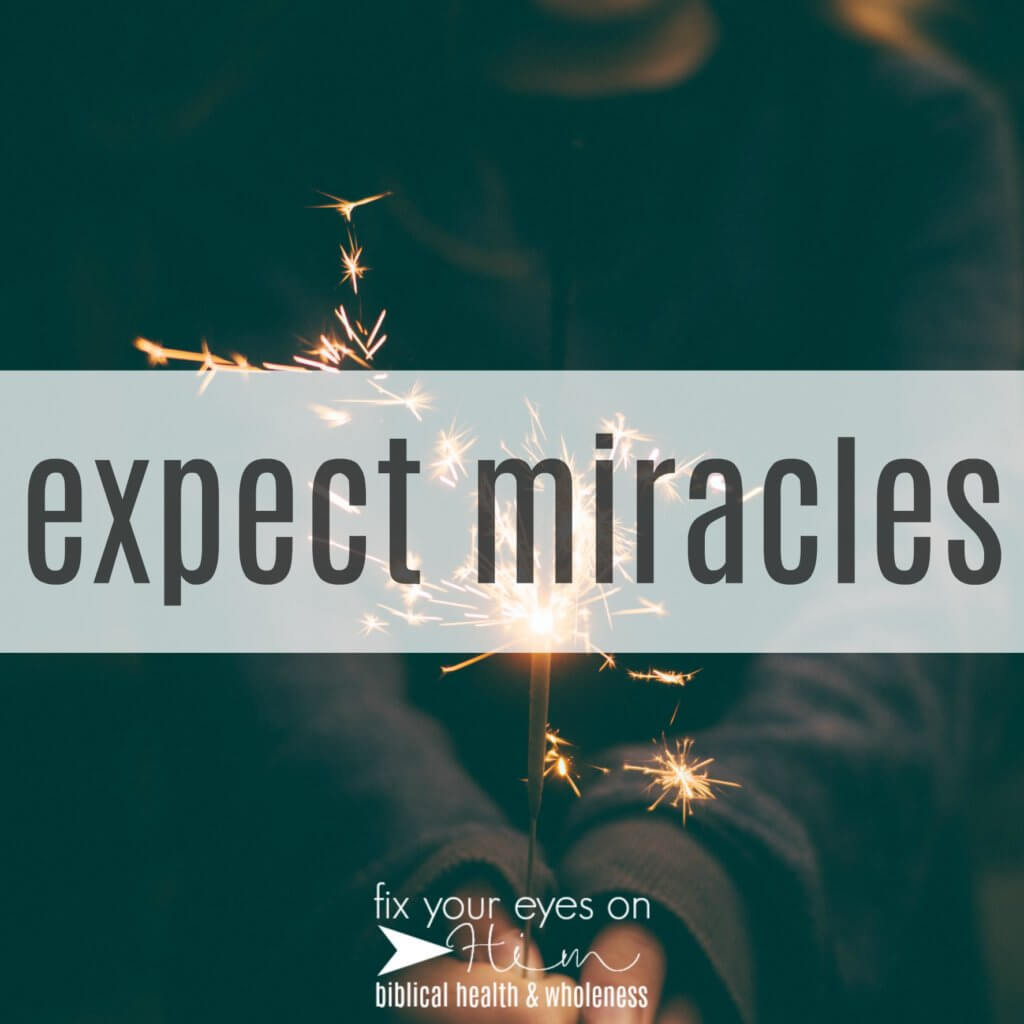 Every year, for probably the past ten years or so, I've asked God to give me a word to focus on for the new year. Something about where He is growing me or leading me and something He wants to take root deep into my heart. I typically spend a lot of time that year studying Scripture for principles based on what He shows me and focus my energies on memorizing related verses.
It's a great way to dig into God's Word in a personalized kind of way; learning more about who you are in Christ, what you can overcome with His power, and the God who desires to lead you. I highly recommend it.
Usually, I have an idea of where I'm going to land, but this year was different. I honestly had no idea.
I'd been contemplating it during December, but not with any great focus. I'd prayed for Him to just show me in His time.
New Year's Day came and I was still clueless. I wasn't worried about it since in years past I hadn't chosen one sometimes until close to spring! I was sure I'd know when the time was right.
. .
.
I went to brush my teeth after and I was thinking about typical mom-things like needing more toothpaste and needing to schedule dentist appointments for this year. When all of a sudden, words literally interrupted my thoughts and spoke straight to my spirit…
Expect miracles.
Huh?
What was that about?
I literally had no idea. I hadn't asked for a miracle, I was just brushing my teeth!
These words were not anything I had been thinking or reading about lately, but there they were. I wondered if that might be an answer to my prayers for a word, but still doubted it because of the unexpectedness of it.
During the next few days, I couldn't get it out of my head. Then I received a text from a dear friend at our previous church a thousand miles away. It read, "Thanks to you, I just found my verse of the month. I will be memorizing, meditating, and praying on it all month. Great pin!"
She had seen a pin I pinned over on Pinterest, but the thing is, that I use a scheduler to schedule my pins. This means I don't know when they will post at all. I clicked on the link she shared and there it was…
Now then stand still and see this great thing the Lord is about to do before your eyes! 1 Samuel 12:16 NIV
Expect miracles!
Again!
That was it. I knew God had shown me once and then again that this was what He wants to teach me this year. I don't know what that's going to look like because unlike other years where the emphasis was on me conquering something or learning something, this is really all in His hands in the truest sense.
I'm so excited about how this will play out this year. My husband and I have already quoted this verse and this statement when one of us has begun to doubt how something will happen either at our church or for our family. This is going to take our trust for Him to a whole other level.
We're not just simply going to trust Him with the outcomes of various situations, struggles, or burdens. We're going to expect miracles!
Do you have a word for the year? Join us over on Facebook and tell us all about it!

.
.