{This post may contain affiliate links for products. This means if you click on a link and make a purchase, we will be compensated. Specifically, Fix Your Eyes On Him LLC is a participant in the Amazon Services LLC Associates Program, an affiliate advertising program designed to provide a means for sites to earn advertising fees by advertising and linking to amazon.com. This helps keep this blog operational and we only ever promote products we use or would use. You can find all of our disclosures and policies, including our full disclosure of material connection, statement of faith, copyright policy, privacy policy {including our use of cookies on this site}, terms of use, and health disclaimer {we are NOT medical doctors and are not offering medical advice!} HERE. Thank you!}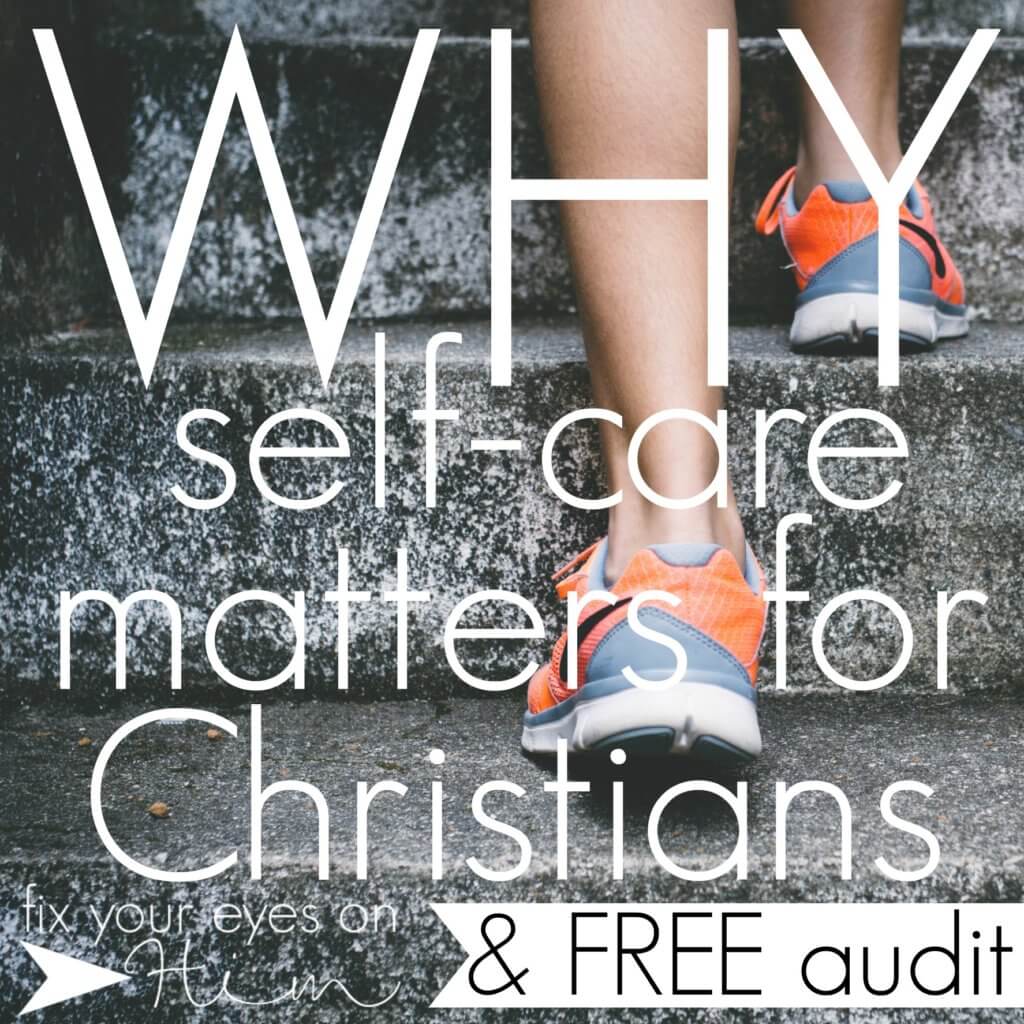 Friend, I see you.
I see you struggling to keep up with the pace of life you feel you are expected to maintain. I see you neglecting yourself for the sake of your job, your kids, your degree…
And while all of these things are oh so noble, we have to pause and examine the cost of "doing it all".
I have been there. And I'm still climbing my way out of that valley. Let me tell you, as someone who has been through a dark, dark time, it is much easier to preempt a nervous breakdown than to have to recover from one.
We, who choose to follow Christ, simply cannot look like the world. And guess what? Even the world has taken note of what doesn't work and is beginning to take better care of themselves (but for what reasons?). If we fail to do so ourselves, as Christians, then who will God use to further his kingdom? Who will be available and well enough to spread the gospel?
We MUST care for ourselves. Not to the point of laziness or gluttony, but to be strong for his purposes.
Our bodies are His temple. The Holy Spirit lives IN us right now! If we are too worn thin and weak to be the light that shines his love, then what?
. .
.
It's been said that we are God's plan A and there is no plan B. And yet we're not being wise stewards of God's plan A!! We eat what we want, drink what we want, watch what we want, listen to what we want, give God the scraps of our time leftover after everything else in our lives, and then "wonder" why in the world we don't feel well, are getting disease after disease, and God feels distant!
Y'all it's time for a wake up call for all of us. It's time to get up, get smart about what we're doing to our bodies, minds, and spirits day in and day out, and make some changes so that we can live out the mission God has called us to!
So let's do just that!

To help you get started on your journey toward taking better care of yourself, we have compiled a library of resources for you to use. One of them is an audit with 17 important questions for you to ask yourself. These questions are deep. They are focused. They will make you really examine your current choices and how they will affect your future.
Sitting down and writing out your answers to these questions will not only paint an accurate picture of where you are right now, but it will also serve as a road map for you as you begin to make changes and set new goals for your growth.
I cannot stress how vital this is for your physical health, mental health, and spiritual health. It will benefit your health, your relationships with God and others, your mission God has given you, and your outlook on life. I pray you will sign up for this FREE resource and take that first step toward health and wholeness today!
>> Spread the love and save this image to Pinterest? <<<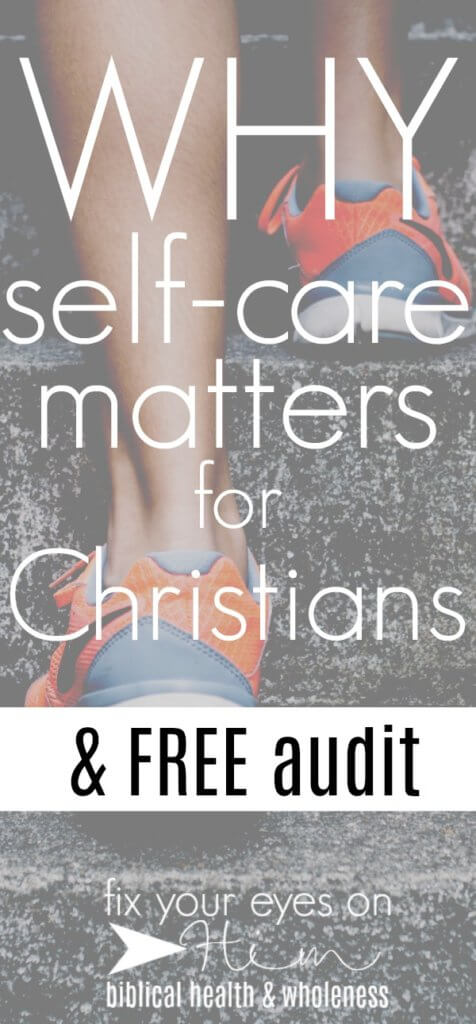 .
.